In Centrum Psychoterapii we have qualified specialists who offer individual and couples psychotherapy in english.
A consultation is our first meeting. You have a chance to meet the therapist and see if it is the right person to work with you. Consults may take up to 3 meetings to establish what kind of help will be most suited for you (counselling, short or long term psychotherapy). It can also turn out all you need now is a consultation.
You might be seeking therapy for a number of reasons. Your troubles might range from relationship issues, emotional difficulties, problems adjusting in a country far from home, to signs of depression and anxiety. If you are experiencing loneliness, lack od satisfying relationships in your life, you feel unhappy or see that too often you have the temptation to cover your feeling with alcohol, drugs, sex or other activities, psychotherapy may be also helpful.
You might find couples therapy helpful in a number of situations.
If you are going through a crisis (betrayal, mourning, violence, loss of a baby/pregnancy).
If you are no longer satysfied with your relationship, you feel lonely, not seen nor understood by your partner, you are thinking about breaking up.
If you feel that you want to work on the way you communicate with each other, to be able to talk to one another about your thoughts and feelings.
If you have decided to break up but you don't know how to do it right to protect your children. You may no longer love one another and want to be with one another but you will always be the parents to your children – it will benefit them if you try to find a way of mutual understanding.
Price: 220zł each consultation/session.
To book an appointment contact us via email: kontakt@centrum-psychoterapii.com
Below you will find a list of psychotherapists working in english:
Michał Kopeć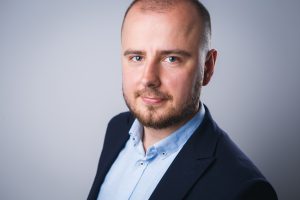 I graduated in Psychology and in Clinical Sexology at the SWPS University. Currently, I'm in psychotherapy training at Laboratorium Psychoedukacji, recommended by the Polish Psychological Association and the Polish Psychiatric Association. I'm attending also couples and families therapy training at the same center.
I gained professional experience in places such as Lambda Association (LGBTQ+ organization) and Nagle Sami (foundation supporting people going through mourning). I carried out clinical internships at different psychiatric clinics in Warsaw.
I work with patients experiencing difficulties in creating and maintaining relationships, suffering from depression, anxiety, a sense of emptiness and hopelessness. I support people going through mourning and experiencing difficulties around their professional life.
As a sexologist, I help patients in the area of sexual dysfunctions, sexual preference disorders, relationship difficulties and others. I also work with LGBTQ+ individuals on accepting or defining their sexual orientation or gender identity and on dealing with minority stress.
I work with adults – individuals and couples.
For over 10 years, I've been involved in business and career counseling. I run development and management workshops for companies and NGOs.
This specialist works at  ul. Augustyna Locci 31 and ul. Wiktorska 19/9.
Katarzyna Bojarun
I am a Gestalt psychotherapist in training at the Gestalt School in Warsaw, whose program is accredited by EAGT (European Association for Gestalt Therapy) and complies with its requirements. My work is regularly supervised by certified supervisors. I am constantly improving my knowledge and perfecting my psychotherapeutic workshop.
Gestalt psychotherapy is one of the leading approaches in humanistic psychology. The basic premise of Gestalt therapy is that every human being has developmental potential and the ability to function beneficially in the environment, as long as they are aware of what is happening in and around them. Mental suffering arises when certain needs, emotions and desires remain outside the area of ​​consciousness and/or cannot be satisfied.
In Centrum Psychoterapii I conduct individual psychotherapy for adults. I work with people experiencing personal difficulties – both difficulties in dealing with their own emotions and experiencing difficulties in relationships. I offer support in understanding their emotions and moments of getting stuck.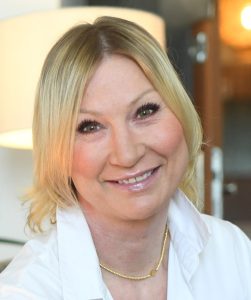 I help in dealing with depression, anxiety, neurosis and psychosomatic diseases, mood disorders, difficulty in controlling emotions, as well as low self-esteem and problems in social functioning and in relationships with other people.
I also invite people who would like to understand themselves better, make more conscious and satisfying choices in their lives. During psychotherapy I help in naming your emotions and communicating them outside.
I believe that the therapeutic relationship is very important, which is why I work on creating a relationship in which there is empathy, openness, trust, a sense of security and acceptance. I also conduct psychotherapy in French.
This specialist works at  ul. Augustyna Locci 31.
Anna Bryja
I have obtained MA in Psychology at the SWPS University of Warsaw. I completed my psychotherapist training at Laboratorium Psychoedukacji, which is recognized by both the Polish Psychological Association and Polish Psychiatric Association.
I am also a graduate of Bachelor in English Studies and have spent a year of my Psychological Studies at the Winchester University in the UK.
I provide counselling and psychotherapy to adolescents over 18 and adults. My training, education, and exprerience in psychology has provided me with a strong background in both individual and group therapy. I am adept at assessment, intervention, counseling and therapy. I have worked in a wide variety of setting, including hospitals, clinics and private practice.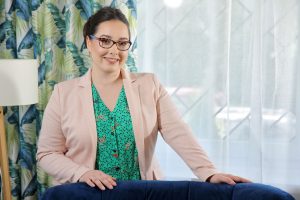 I have experience working with clients with multiple issues including personality disorders, schizophrenia, depression, anxiety, relationship and interpersonal issues. Therapy aims at learning new coping strategies, developing deeper awareness and better understanding of self. I provide a warm, nonjugmental, safe space to explore yourself and seek answers to questions that are troubling you.
Looking forward to hearing from you.
This specialist works at ul. Augustyna Locci 31 and ul. Wiktorska 19/9.